Wilson's Weekly Wrap - Week ending June 13
June 13 2008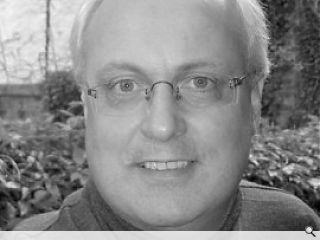 Google Mackintosh and see what you get
Anybody using Google one day last week would have been surprised to see the search engine's customary colourful logo replaced with a special version based on some of Charles Rennie Mackintosh's better known design motif's. The occasion was the 140th anniversary of the birth of Scotland's most famous architect and for one day only UK Google users got to see the latest example of what Murray Grigor famously referred to as 'mockintosh'.
The actual images used in the logo bore as scant a resemblance to Mackintosh's actual designs as do much of the kitsch jewellery, stained glass and tea towels on sale in tourism outlets nationwide. How times change – twenty-five years ago the Charles Rennie Mackintosh Society was struggling from its base in Queen's Cross Church to interest people in the master's works and to raise money to purchase individual items of furniture at auction.
The Society's extraordinary success in the intervening period could not have been foreseen then, nor indeed the monster it has spawned. The skewing of the architectural history of early 20th century Scotland's now needs serious redress with the work of other architects of the period considered in their own light rather than in the shadow of big Mack.
Regeneration, but not as we know it Jimmy.
I don't plan to make a habit of it, but having been a bit pithy last week about the relationship between the heir to the throne and the notion of democracy, it seems only right to give credit where credit is due and offer congratulations on his intervention in the sale of Dumfries House. No difficulty with getting a mortgage here: the Prince, with a little assistance from some chums, was able to slap down the full asking price and save the building and its contents for the nation, a task our democratically elected politicians had singularly failed to do.
OK, so the house is a representative example of the Prince's favourite period of architecture, but his wider ambition to see the property's new tourism potential as a catalyst for regeneration in this hopelessly deprived area of Ayrshire shows a degree of vision and confidence that is entirely laudable given the failure of successive generations of local politicians to make any impact whatsoever on the area's problems.
The question remains, though, whether the financial plan for this regeneration – predicated as it is on building an Ayrshire Poundbury in the house's grounds – will continue to stack up in the face of the ongoing economic downturn in the housebuilding industry. The Prince does have the advantage, however, of having a depth of pocket sufficient to enable him to hang in longer in the hope that the market will recover sufficiently to make new houses in the area saleable. Unlike the volume housebuilders, there's not much chance of him suffering the ignominy of a takeover bid.
Pitt the Stronger
Those who've followed Brad Pitt's career will recognise how serious he has been about architecture and his own education in the subject. Mentored by Frank Gehry amongst others, Brad has been able to avail himself of the best teachers, whilst his public broadcast television series on the environment has featured the work of some of north America's most interesting architects. Having now graduated from his very own 'blended learning' course in architecture, Brad now appears to be ready to launch his eponymous practice, albeit not in his native land where, frustratingly, registration still demands some level of formal qualification.
Fortunately, regulation is not quite so oppressive in Dubai and Brad is getting his first real opportunity to demonstrate his architectural talents in the desert state's rapidly changing landscape. Like many architects starting out in practice for themselves, however, he has had to take on a small project in order to establish his new business. His first challenge is a pared-down-budget toughy – how to make the design of a 4 star hotel stand out in a built environment where 7 stars have become the norm and 9 stars are the new architectural trailblazers for ultra-luxurious living. The world waits with bated breath – can Brad be the one to cock a snoot at all those artificial palm trees and individual heli-pads by building an environmentally-sensitive and genuinely sustainable, haven for glitz-weary travellers? Given his unconventional approach to architecture to date, we could well be pleasantly surprised.
University Challenge
The announcement that both Page\Park and Richard Murphy Architects and are on a short list of six for a new project at Warwick University is good news indeed. Aside from the higher than normal odds of a practice from this side of the border being successful in the competition, it is a welcome sign of architects here are looking further afield for work and being prepared to pitch against the best of their peer group for high profile opportunities.
Other similar size countries in northern Europe have long seen the export of architectural services as the real growth area for their indigenous design talent, and in recent years many overseas practices have secured significant projects here in Scotland as well as in other parts of the world.
By contrast, our business support organisations, professional institutions and schools of architecture have maintained what can only be described as a laissez-faire view of work abroad, with no particular strategy or business training on offer to help practices operate in the 21st century's global environment. This is an area that should be at the forefront of Continuing Professional Development provision, and it ought not to be beyond the wit of at least one of our schools of architecture to link up with its host university's business school to deliver an MBA in the Export of Architectural Services. From a practice point of view, sponsoring members of staff to gain this type of postgraduate qualification could provide business advantages second to none; from an individual perspective, the career benefits to be gained on completion of such a course are simply limitless.
Venice Biennale
Congratulations too to Gareth Hoskins whose young team has not only won the recent competition to design a Scottish Pavilion for the next Venice Architecture Biennale, but who have also elected to prefabricate their theatre/staircase structure using timber and timber products grown and manufactured in Scotland. Following the practice's successful use of locally grown larch on the Culloden Battlefield Visitor Centre, the same material – trademarked by Russwood as Scotlarch™ - will be employed on the pavilion together with I-joists from James Jones. Scottish architects find themselves with few enough opportunities to build abroad, and even fewer where the procurement route offers the possibility of utilising building materials and products that are actually made here.
The Biennale Pavilion provides not only an international showcase for the architectural talent that exists in Scotland, but a rare chance to show some joined up thinking in the export of design and construction services and products. Knowing this, can we hope that the Lighthouse and the Architecture Policy Unit will get together with the relevant public agencies to identify and support similar export promotion opportunities and create an ongoing programme to keep the Saltire flying?
Trumpton – Comb-Over and Roll-Over?
Could anyone possibly have missed Donald Trump's arrival in Scotland this week, given the media deference paid to the maestro? News gave way to excruciating homage in newspapers, radio and television programmes, with bowing and scraping producing the background soundtrack to extended news features on the new Brigadoon he intends to build on an environmentally-sensitive stretch of Aberdeenshire shoreline.
'Emotive' too, hardly conveys the subjective rhetoric delivered in support of the project by some of the area's forelock-tugging business grandees who seem happy to favour Trump's bluster over more serious analysis of the economic projections for his proposed new town. Interestingly, the current planning inquiry has so far failed to address the questionable architectural style of the proposed buildings, but no doubt that will be left to lie in the long grass until the main objections to the development are over-ridden.
Inevitably the most intriguing part of the inquiry to date has been Trump's own comments – with a bombastic vocabulary singularly unable to distinguish between 'patronage' and 'patronise', Aberdonian's should be in no doubt how short the shrift for local business opportunities will really be once the world's most famous comb-over has its way, as it most certainly will.
And Finally
Now firmly ensconced in his post at Rutland Square, Neil Baxter, the RIAS' secretary, has moved to Edinburgh's Old Town and has put his money where his mouth is by purchasing one of the flats Basil Spence built in the Canongate. Spence's reputation has of course gone through some positive revisionism of late, but with the RIAS owning Spence's drawings collection, Neil should have all the information available should he find similar problems with this property to those he encountered in a flat he previously owned in Glasgow's 'Homes for the Future'. Anyway, Neil, welcome to the 'sleepy hollow' end of the Canongate, an area that many economic and urban analysts insisted would be enlivened by the arrival of the Scottish Parliament building.
Back to June 2008