Garnock Valley conservation bid secures lottery cash
November 5 2016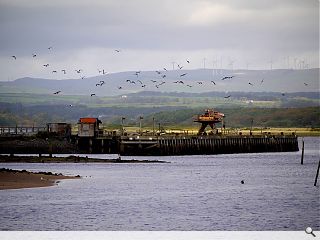 The Heritage Lottery Fund has lent its backing to a significant conservation scheme at Garnock Valley, Ayrshire, which aims to restore the natural landscape from the Muirshiel Hills down to Irvine Bay.
Suffering from high levels of deprivation the area has a mixed landscape of farmland, floodplains and chemical plants including the former Alfred Nobel's explosives factory.
Lucy Casot, head of the Heritage Lottery Fund in Scotland, commented: "Nature lies at the very heart of what makes Scotland special but the enormous pressures upon it mean that we have to approach its restoration and conservation on a bigger scale than ever before.
"What has often already been started on a small scale, National Lottery funding can take forward, bringing real cohesion to the natural and built heritage of a region and reconnecting people with what often lies overlooked on their doorstep."
Armed with a first round pass for a £1.5m grant, including development funding of £150,300, the Garnock Connections Landscape Partnership will conserve habitat across a 385km long stretch of land.
Back to November 2016