RMJM win New Orleans restoration project
May 29 2008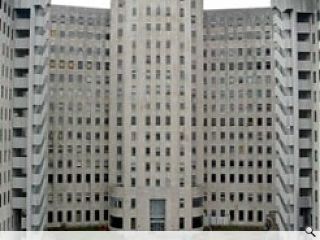 RMJM has announced that is has been commissioned to advise on the restoration of The Big Charity, a historic New Orleans Hospital which was damaged and closed following Hurricane Katrina.
Officially known as The Medical Centre of New Orleans, the building is the foremost example of Art Deco architecture in the city. The institution itself was fouded in 1735 and is the second oldest continuing hospital in the US, as well as being the second largest.
RMJM beat more than 40 firms to win the contract that aims to breath life back into what has been described as an 'icon of American healthcare'.
"The challenge," said RMJM Chief Executive Peter Morrison, "is to produce a modern facility while making the most of its history."
This is RMJM third project in the city. It is also designing the Louisiana Cancer Research Centre and a project for the Tulane University Medical School.
Back to May 2008