Edinburgh World Heritage to restore 50th historic shopfront
April 5 2016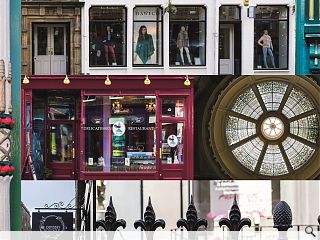 Edinburgh World Heritage is to mark a half century of historic shopfront restorations with work to bring the façade of the Khukuri Nepalese restaurant on West Maitland Street.
This will see the 19th century shop front brought back to life in an effort to increase the kerb appeal of the through route following years of disruption brought about by delivery of a tram system.
Plugging into the recent Haymarket Station improvements and £200m development above the works will seek to increase footfall and commercial activity in the area.
Adam Wilkinson, director of Edinburgh World Heritage commented: "We expect these shopfront restorations to give a real boost to local business owners. Our research indicates that this work not only makes our streets more enjoyable for people to stroll down but also increases customer footfall and the turnover for the businesses."
Royal Mile Mansions, the Grassmarket and East Norton Place have all previously benefited from the programme.
Back to April 2016