Arktx bring forward Broughty Ferry flats plan
|
Send to friend
March 8 2016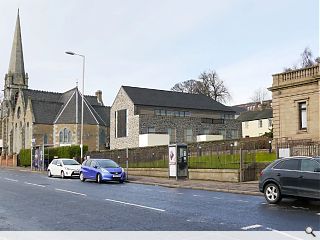 Arktx have submitted plans drawn up on behalf of Broomvale to erect six new build flats on vacant ground off Queen Street within
the Forthill Conservation Area
of Broughty Ferry.
This will see maisonettes with terraces placed above 'garden flats' with access provided by a new lane offering access to private gardens.
Faced with blended buff brick with white render used on projecting stairs and roof terraces the scheme will also employ upper level timber panelling to define a change in plane.
In their design statement Arktx said: "The proposed building is set back from the street in order to preserve the existing sight lines to the library and former Queen Street church building.
"The principle concept informing the scheme is to employ a bespoke cross section through the new build properties ensuring maximum activity and interest to the adjacent external spaces."
The scheme will include retention of an existing house which will be subdivided into a further two flats together with a new extension terminating the view up the lane.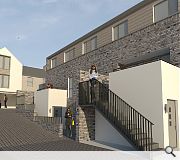 The scheme is arranged around lane, garden, court and terrace elements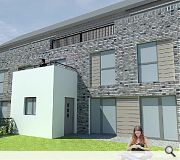 The scheme is inspired by the traditional lanes to be found in Broughty Ferry
Back to March 2016