Graeme Massie wins first prize at International Design Competition
February 20 2008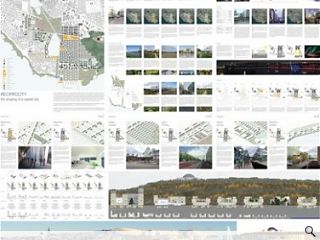 Graeme Massie Architects has won first prize in the International Design Competition for the development of an urban plan (150 hectares) for the area of Vatnsmýri in central Reykjavik, Iceland.
The Vatnsmýri area is largely occupied by an airport built after the Second World War and at the time was on the outskirts of the urban area. The city has since expanded and surrounded the site, and there has been increasing interest in developing the area. Graeme Massie offered a multi-layered solution and a unifying element linking old and new, natural and man-made, including integrated traffic management, sustainability and ecology, and landscaping.
The Edinburgh-based practice will now be appointed as lead consultants for the long term development of Vatnsmýri, following discussions with the City of Reykjavik
Members of the competition jury included Joan Busquets (Urban Planner, Barcelona/Boston), Steve Christer (Architect, Studio Granda, Reykjavik), Kees Kaan (Architect, Claus en Kaan, Rotterdam) and Hildebrand Machleidt (Urban Planner, Machleidt + Partner, Berlin).
Back to February 2008