Edinburgh Marina plans thrown into doubt
Send to friend
* Required fields
|
Send to friend
August 7 2015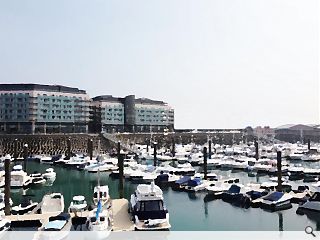 A £300m transformation of former dockland at Granton Harbour, Edinburgh, has been thrown into doubt following reports that officials are set to reject the plan when it goes before planning on Wednesday.
Edinburgh Marina, designed by Wilson + Gunn Architects, was to have provided a 120-bed five star hotel, 400 berth dock, 1,500 homes and 18,500sq/m of retail, leisure and business space but has been criticised for scant detail, failure to capitalise on its waterfront location and being out of scale with its surroundings.
Kevin Fawcett, director of Granton Central Developments, said: "Since our plans were first submitted, we've had numerous members of the community reach out to express their excitement and gratitude that Granton, a site that has sat empty for so long, will finally come to life – creating a new community, new jobs and affordable housing.
"Yet it appears the council has little interest in regenerating Granton and is more interested in a monopolistic protection of other areas, including the city centre. They are concerned that our plans for a local retail centre will draw people away from neighbouring areas."
Fawcett contends that any concerns raised will be addressed during detailed design work.
Back to August 2015