NORD granted approval for mixed use development in Perth
|
Send to friend
January 30 2008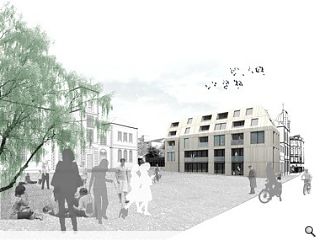 NORD has been granted planning approval for a mixed use residential and leisure building in the centre of Perth.
The Glasgow-based practice conducted an extensive typological survey of existing buildings in the city centre to provide a context for the design of the project.
Architecture and Design Scotland said: "We welcome the ambition and the ideas informing the designs and admire the sculpural quality and form of the building."
Back to January 2008