Maker Library Network products showcased at German exhibition
June 25 2015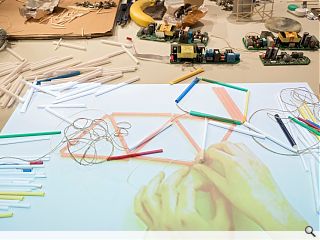 GRAS Studio are showcasing a range of stools and sculptural objects inspired by the Scandinavian Himmeli technique, where a cord or rope is passed through tubes of varying lengths, at an exhibition of products created by the Maker Library Network at the Vitra Design Museum Gallery, Germany.
Commissioned by the British Council the Maker Library Network is designed to help build a global network of designers and architects through a network of hubs comprising a library, makerspace and gallery with contributors also including Glasgow's MAKlab.
Exhibition curator Daniel Charny said: "Undoubtedly the most exciting aspect of the network so far has been the strong bond between creative practice and social engagement. The collaborations strongly showcase the diversity of knowhow and shared values. The results go far beyond the exchange of technical knowledge to become valuable creation of shared culture. It's been particularly interesting to see how sharing practice has moved on to sharing process and even sharing products"
Visitors will be invited to explore recent advances in 3D printing technology through a collection of objects and information relating to the creation process; including a robotic starling built from mobile phones and a flat pack home-farming hydroponics kit.
The exhibition will run until 30 August.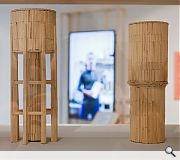 GRAS Studio operate a Maker Library in Edinburgh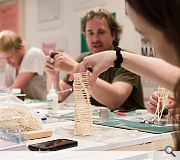 New Maker Libraries are being set-up in Mexico, Germany, Nigeria and Turkey
Back to June 2015