University of Edinburgh commence Appleton Tower refurbishment
June 24 2015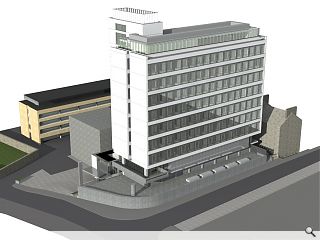 The University of Edinburgh is pressing ahead with an upgrade of the landmark Appleton Tower within its city centre campus as part of a scheme to improve the aesthetics and environmental performance of its estate.
Contractors CCG have been tasked with over-cladding the existing structure with the addition of a new rooftop extension and landscaped entrance space as part of the works.
CCG director Calum Murray said: "The tower is a core building in the university's portfolio and its refurbishment will both improve the buildings appearance to better integrate with surroundings and make it more efficient for the University and students."
First designed by Reiach & Hall in 1963 the tower's refurbishment is being overseen by LDN Architects and scheduled to complete by December 2016.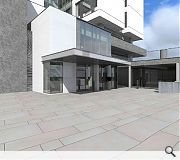 A new landscaped entrance will be created as part of the work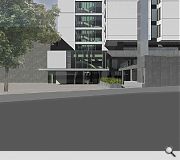 The tower is named in posthumous honour of physicist Sir Edward Appleton
Back to June 2015