£2m ice rink to anchor East Kilbride mall expansion
June 5 2015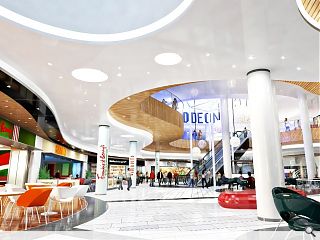 A £2m BDP-designed leisure hub, centred on a refurbished ice rink leased by South Lanarkshire Council, is to be the centrepiece of a redevelopment of
East Kilbride's Olympia Mall
.
Around it will be arranged 11 new restaurants and cafes, a gym and upgraded retail offer in the latest phase of regeneration work in the new town.
Councillor Chris Thompson said: "Creating a leisure hub within the shopping centre is something we are delighted to support and I am sure will be a great success.
"The ice rink is still very well used with more than 100,000 visitors each year. Unfortunately it is now around 25 years old and needs a major refurbishment if it is to continue to be fit for purpose.
"This investment safeguards the future of the ice rink and ensures it will be at the heart of this exciting new leisure development."
The mall redevelopment is expected to get underway this October for completion by October 2016.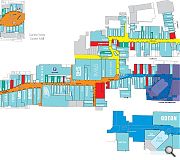 The leisure hub will anchor the expanded mall
Back to June 2015