Doubts over future of Ravenscraig project
|
Send to friend
January 16 2008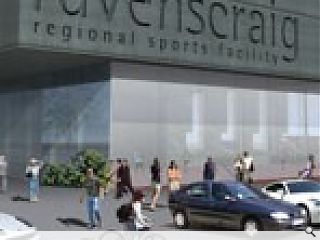 The first phase of the Ravenscraig development has stalled over concerns for the project's funding and the role of Scottish Enterprise.

According to North Lanarkshire Council, uncertainties as to the shape of the Scottish Enterprise Network in the future, and its alleged failure to clarify its role in the development, have frustrated the project's progress.

Gavin Whitefield, chief executive of North Lanarkshire Council, said: "There is no doubt that we are concerned about the lack of progress made in discussions with Scottish Enterprise – both at a local and a national level – to determine how the overhaul of Scotland's enterprise networks will affect nationally-significant projects like Ravenscraig, which is a key element in the regeneration of the North Lanarkshire area."

He continued: "Ravenscraig is one of the largest urban regeneration projects in Europe..The public sector has already committed in excess of £100 million investment to this project, through the provision of infrastructure, relocation of Motherwell College and the creation of the Ravenscraig regional sports facility. This was part of a programmed release of investment in Ravenscraig by a variety of government bodies and agencies such as sportscotland, Scottish Enterprise network, the Scottish Funding Council and the council itself. This level of commitment must be built upon by whatever new arrangements are put in place."

In response to Whitefield's comments, a spokesperson for Scottish Enterprise said: "We have been having positive discussions with local government and the Scottish Government to ensure that any changes in our respective responsibilities are implemented as smoothly as possible...Ravenscraig is established as a joint venture between Scottish Enterprise and the private sector and we envisage continuing to have a part to play in the project for some time. We have legal financial commitments which we would intend to honour."
It is projected that the Ravenscraig project will provide 10,000 new jobs, 3,500 new homes, a new town centre with retail, business and leisure facilities and new schools.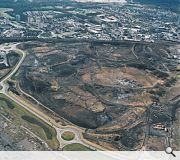 Back to January 2008