Detailed design work gets underway on Kyle of Sutherland community centre
April 17 2015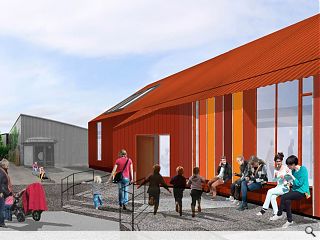 Adams & Sutherland have commenced detailed design work on a £1.64m youth and family centre at Kyle of Sutherland after netting a £1.4m grant from the Big Lottery Fund.
Four years in the making the project will replace existing accommodation including temporary portacabins and a double decker bus on a former coal yard between the villages of Bonar Bridge and Ardgay.
Facilities on offer will include a softy play centre, fitness suite, café, youth centre shop and playground as well as a number of community rooms.
Liz Adams, director, Adams & Sutherland said: "The Kyle of Sutherland Youth Group is a terrific organization, deeply rooted in its community, and have worked incredibly hard to progress this much needed project over the past decade. It is a privilege for us to be involved with the building and its delivery."
Working alongside Max Fordham and David Narro Associates the practice expects to move on-site in October for completion by September 2016.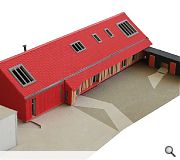 The build offers sheltered external spaces on an exposed site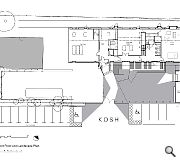 The centre will provide a range of youth and family facilities for the wider region
Back to April 2015