Industry reacts to chancellor's housing & infrastructure pledges
March 18 2015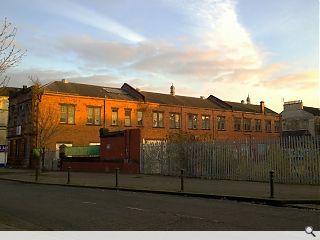 Chancellor George Osborne has detailed a series of measures designed to alleviate Britain's acute housing shortage in his last set-piece statement before voters go to the polls in May.
Amongst a raft of policies announced at the dispatch box are a 'Help to Buy ISA' offering first time buyers a 25p bonus for every £1 they save toward the cost of a new home and a fresh drive to deliver much needed new homes on brownfield land.
Andrew Carpenter, chief executive of the Structural Timber Association remarked: "We fully support the identification of 20 brownfield site housing zones for investment in 45,000 houses, which is definitely needed to address the housing shortage. I urge the Government to ensure these houses are built using modern methods of construction, such as timber, as the build would be efficient and the houses sustainable – important considerations in today's climate.
"We further support the introduction of the Help to Buy ISA as this will stimulate demand for more housing. The release of local government land, as well as measures to speed up planning for major infrastructure projects, will make a real difference to our industry."
Charles Mills, head of planning at Daniel Watney, said: "What the Chancellor should do now is get local authorities to free up more land and start building; he needs to unlock the constraints presented by brownfield land, including the slavish and long term policy protection of underused or indeed vacant sites and high S106 payments which we regularly see obstruct or significantly delay building new homes."
The chancellor also used the occasion to announce support for a number of infrastructure developments, committing to the HS3 link connecting Liverpool to Hull and the Swansea Bay Tidal Lagoon. Furthering his 'northern powerhouse' agenda city regions will also be given the power to retain 100 per cent of their additional business rates in a series of pilot schemes. BPF chief executive Melanie Leech said: "At present, the vast majority of local authorities simply do not have the long-term certainty that is required to use business rates income in this way, so we hope that this is the start of a journey that will see greater powers devolved to towns and cities across the UK."
Back to March 2015