ARPL secure Kirkudbright Art Gallery commission
December 12 2014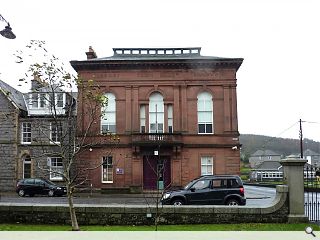 Ayr based ARPL Architects have been appointed to design a new £1.6m art gallery within the historic Kirkudbright Town Hall following an open tender.
The new venue will play host to over 300 artworks from the town's 'artists colony'; including paintings by Faeds, Hornel, Oppenheimer and Peploe alongside temporary exhibitions.
This will be delivered in partnership with FLN Consulting, Asher Associates and McGowan Miller by the end of 2016.
ARPL are currently in process of delivering a refurbishment of the grade B listed Parish Church and a new community centre in the Galloway town.
Back to December 2014