GCC axes Glasgow Business Portal procurement platform
October 22 2014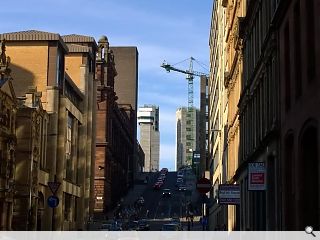 Glasgow City Council is to pull the plug on its in-house procurement platform in November after merging its functions with the Scottish government's Public Contracts Scotland site.
Glasgow Business Portal launched in October 2009 to advertise procurement opportunities relating to the 2014 Commonwealth Games and was responsible for delivering key venues such as the South Glasgow Hospitals Campus, Reid Building for the GSA and the City of Glasgow College.
Councillor Archie Graham, executive member for the Commonwealth Games at Glasgow City Council, said: "The Glasgow Business Portal proved to be a tremendous success as we prepared to host the Games, ensuring we delivered world-class venues and infrastructure while achieving value for the public purse. Over time, this success led to access to other contracts in both the public and private sectors. I am delighted that our expertise with the Portal is being recognised in this merger with Public Contracts Scotland."
Organisations currently registered with the Portal must now register separately with Public Contracts Scotland. The move follows
migration of GCC's 'Bravo Solutions' procurement platform to Public Contracts Scotland
in August 2012.
Back to October 2014