NHS Highland approve Aviemore hospital site
October 8 2014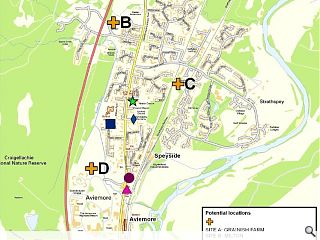 NHS Highland has selected a site at Aviemore Technology Park as its preferred location for a new £15m community hospital and resource centre.
It was one of four sites shortlisted by the health board with further detailed design work required to determine the facilities exact specification.
A spokesperson for NHS Highland said: "Significant work would still be required, including agreeing the specification and design of the new building, and purchasing a site.
"Current estimates are that construction might start around summer 2017 with possible occupation of the new facilities in December 2018."
The decision now awaits approval from the Scottish government before planning for the new facility can begin.
Back to October 2014