Study assesses visual impact of National Grid pylons
September 19 2014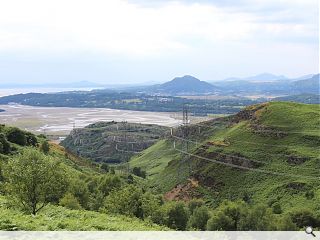 Gillespies and LUC have completed a visual impact study on the lines of electricity pylons snaking their weay through some of the UK's national parks, as part of an effort to allocate £500m of Ofgem funding to reduce their visual impact.
The landscape architecture practices were commissioned by the National Grid to look at areas including the Lake District, Peak District and Snowdonia to systematically investigate their impact on the landscape.
In a statement Gillespies said: "The detailed study has now identified priority landscapes for mitigation strategies where the greatest gains could be made in terms of visual and landscape improvement. These strategies might include measures such as screening power substations or transmission lines from key public viewpoints, using different pylon designs such as the new T Pylon to better integrate lines, re-routeing or rationalising existing lines, or replacing sections with underground cables."
The first of National Grid's
next generation T-Pylon's
are expected to enter service next year.
Back to September 2014