Aerial photography details First World War legacy
June 23 2014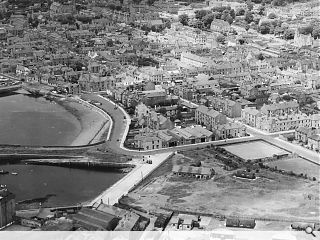 A series of aerial photographs dating from the First World War have been published by Historic Scotland and the Royal Commission on the Ancient and Historical Monuments of Scotland to detail the lasting physical legacy of the conflict.
Contained in a new book marking completion of an audit of over 900 buildings and monuments linked to the war effort the publication incorporates archive images of military bases, personnel and equipment, alongside drill halls, prisoner of war camps and hospitals.
Commenting on the launch Fiona Hyslop, cabinet secretary for culture and external affairs, said: "As we approach the centenary of the outbreak of the conflict, it is important that we reflect on the sacrifice and immense efforts of our forebears in defence of our country.
This is something we will be forever grateful for. It is equally as important to appreciate the tangible remainders of that conflict that still exist in our historic environment. Much has already been written about the First World War, but we still have a lot to learn."
All records relating to the WW1 audit are available to view on the
RCAHMS' Canmore database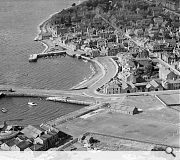 Broughty Castle Coastal Battery, Tayside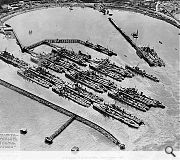 Port Edgar on the Firth of Forth was transformed into a torpedo boat destroyer base by the British admiralty in 1916
Back to June 2014