Bell Ingram Design spearheads Airlie Monument restoration
May 23 2014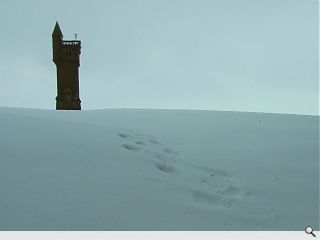 Bell Ingram Design has been challenged with restoring the Airlie Monument, Angus, by campaigners in an effort to arrest further water damage and erosion to the 65ft tower.
The much-loved landmark has been a favoured destination for walkers since it was built in 1900 in memory of the ninth Earl of Airlie, who died during the Boer War.
Bell Ingram director Susan Burness said: "It is important to both Bell Ingram and the local community that the Airlie Monument is restored to its original state.
"The building is an important landmark for both locals and visitors and we want to ensure that they have full access to the building once again.
"We are working hard to ensure that we gain funding for the project as our main priority is to secure the future of the monument, which is in particularly bad condition."
Any move to restore the folly is dependent upon securing grant funding of up to £150k from Historic Scotland. If this is granted refurbishment work, including creation of a display and interpretation centre within the structure, could be completed inside six months.
Photograph by Stuart Anthony
Back to May 2014