Scottish Government commit to implement procurement review recommendations
May 14 2014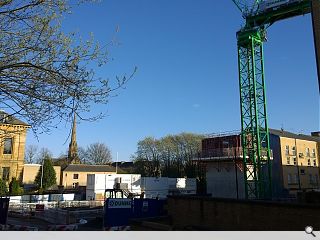 Deputy first minister Nicola Sturgeon has committed the Scottish Government to improving the efficiency of construction procurement, by implementing the findings of a full
review undertaken by Robin Crawford and Ken Lewandowski last October
.
This called for the appointment of a new 'construction adviser' to act as a middle man between industry and government together with the trial of project bank accounts and an update to contractual terms specifying fair payment.
The intervention follows an ongoing row over present practices amongst architects with
Richard Murphy attacking the present system for attracting 'rock-bottom' fees and ignoring design quality
.
RIAS president, Iain Connelly, commented: "This is among the most positive announcements that this proactive government has made on construction procurement. We are delighted with the level of engagement from the Scottish Government and look forward to a much fairer procurement landscape for Scotland."
Heather Chapple from A+DS added: "The announcement is consistent with the direction of the Procurement Reform Bill which would place on public bodies a duty to act sustainability in procurement, increasing the emphasis how public investment can improve places and facilitating the involvement of SMEs. We are working to support clients to capitalise on the opportunities of such ways of thinking by communicating the evidence that this adds benefits, not costs, and we are also looking to the building industry to match that ambition."
Back to May 2014