Scottish Design Awards 2014 judging panel announced
February 5 2014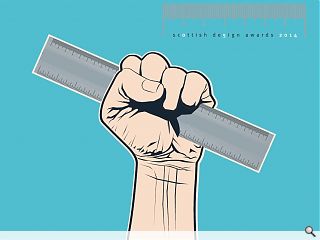 The judging panel for the Scottish Design Awards 2014 has been confirmed with Tony Skipper of John McAslan + Partners joining Will Alsop, Chris Wilkinson, Moxon's Ben Addy and Urban Realm editor John Glenday.
Each judge will be on the look-out for projects demonstrating design excellence and innovative approaches to construction challenges.
Marketed as 'architecture rules' this year's awards programme once again offers architects the chance to showcase their work in categories ranging from regeneration to low cost in the hope of taking home a distinctive silver ruler.
Entries are invited for any building or project built in Scotland or anywhere else in the world provided your practice is based north of the border.
For more information on the event, or to submit your project, simply log on to the awards
dedicated website
or contact Nikki Gillies on 0141 559 6076 or nikki.gilles@thedrum.com.
For Sponsorship and associated advertising please contact Lesley Grant on 0141 559 6071 or lesley.grant@thedrum.com.
All projects must be submitted no later than 26 February.
Back to February 2014