Waitrose Helensburgh opens its doors
October 25 2013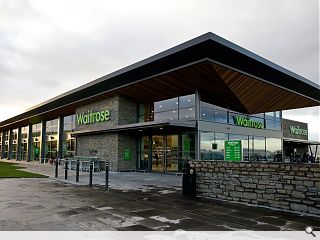 Waitrose has opened its sixth Scottish store and 300th outlet in the UK as a whole in the seaside town of
Helensburgh
.
Designed by Cooper Cromar and built by Barr Construction the scheme offers 36,000sq/ft of gross space and is part of a larger expansion drive by the John Lewis owned chain.
Barr operations manager Derek Simpson, which has just one a £12m contract to deliver a new store in Chester, said: "As the first
Waitrose we have handled all construction and fit out activity for, the Helensburgh store has been a flagship project for Barr.
"On the back of the Helensburgh opening, it is especially pleasing to announce our second construction and fit out project with the retailer."
A Milngavie branch of Waitrose is expected to follow next year and plans are currently in train for another outlet in Ayr.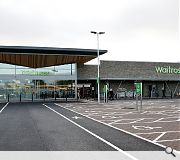 Natural stone and timber elevate the store above the standard retail shed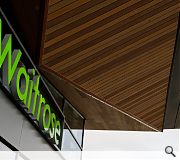 The store scuppered efforts to create a signature supermarket on the town's Esplanade
Back to October 2013