Architecture Scotland Annual 2013 available now
October 8 2013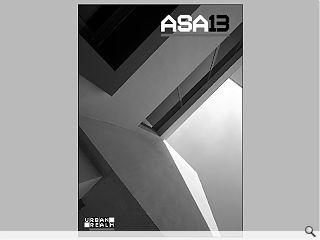 With just one year to go until the referendum that will reshape Scotland's future one important element of the debate has been lost amidst the fog of North Sea oil, a stushie over the Barnett formula and public services rancour... that of the resilience of our creative industries.
Nowhere is this more apparent than the architecture sector which has brushed off economic headwinds to produce a varied and high quality body of work over the past 12 months, reshaping the built fabric of the country whilst political debate falls flat.
As in past years Urban Realm have collated the best of this work for presentation in one handy compendium drawn from well over 100 entries, the Architecture Scotland Annual 2013.
Amongst the pick of this year's crop are Simpson & Brown's revelatory Chapel of St Albert the Great and an innovative home from Chambers McMillan which ramps up design to a new level. Other projects to look out for include the Calman Cancer Support Centre by Austin: Smith-Lord the refurbishment of the University of Edinburgh's main library by Lewis & Hickey.
These are exciting times to be in Scotland then and, though the world remains beset by uncertainty, the future for those at home can be contemplated with confidence because what is clear is that there is a vitality of creativity here that bodes well for the future; be that as an independent state or continued member of the Union.
If you would like to request a copy of the ASA13 please contact the Urban Realm team on 0141 356 5333 or info@urbanrealm.com.
Back to October 2013