Home Group progress Dundee Mill O'Mains regeneration
|
Send to friend
August 6 2013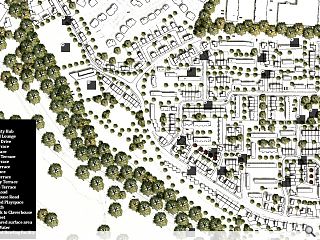 Work to deliver the second phase of regeneration work at Mill O' Mains, Dundee, is to proceed after the Home Group appointed contractors to deliver the next tranche of housing.
This will see ISG provide fit-out and construction services to the £8.5m HTA designed scheme, following their earlier delivery of 65 homes in phase one.
The latest tranche of construction will deliver a further 70 new homes on neighbouring brownfield land, each of which will be built to a 'Very Good' EcoHomes standard by incorporating solar panels and passive ventilation systems.
David Zwirlein, Home Scotland development manager, said: "We're very excited that the next phase of regenerating this area of Dundee will soon get underway. Our customers who have moved into homes which were completed during phase one have said they really enjoy living in their modern and energy efficient properties."
Jointly funded by Dundee City Council and the Scottish Government the scheme is intended to create a new community.
Back to August 2013