'A Clockwork Jerusalem' proposal to form British Pavilion at Venice
|
Send to friend
August 1 2013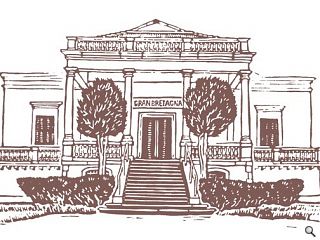 The British Council has announced the selection of a proposal by FAT Architecture, Crimson Architectural Historians and Owen Hatherley to form the British pavilion at the 2014 Venice architecture Biennale.
Final proposals for A Clockwork Jerusalem will be presented to a selection committee comprising the likes of David Bickle of Hawkins Brown and Financial Times architecture critic Edwin Heathcote this week.
Vicky Richardson, director architecture, design, fashion, at the British Council, said: 'We look forward to working with FAT, Crimson and Owen Hatherley on 'A Clockwork Jerusalem'. The Selection Committee felt their approach was both challenging and poetic, and that their work will make an important contribution to understanding modernity in British architecture.'
Taking place between 7 June and November the 2014 Biennale has been given the title of 'Fundamentals' with overall director Rem Koolhaas calling on national pavilions to employ the theme of "
Absorbing Modernity: 1914-2014
".
Back to August 2013