Design Council launches London 2012 architecture archive
July 30 2013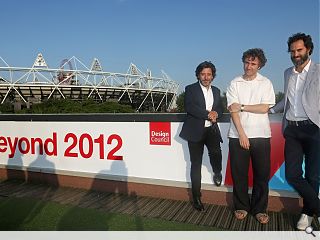 To mark the first anniversary of the London 2012 Olympics the Design Council has launched a digital archive of over 100 case studies submitted by designers and architects who contributed to the event.
Beyond 2012
is the first time that those who worked on making the Games a reality have been allowed to publicise their involvement in the delivery of the scheme through a variety of videos, photographs and first-hand accounts.
It is hoped that this can serve as a platform for those involved to market their work and win both UK and international contracts, particularly with the 2014 Commonwealth Games in Glasgow looming large and both Rio 2016 and Russia's 2018 Fifa World Cup on the horizon.
John Mathers, chief executive of Design Council, said: "London 2012 was arguably the best Games yet, but it doesn't stop there. We want to ensure the legacy of the Games by showcasing talented British designers and architects to increase business and inspire a generation of future designers.
"The Games was a landmark moment for British design and long after summer 2012, the work of designers and architects will continue to raise the bar – not just for the many involved in the Games but for the entire British design industry."
Back to July 2013