Two teams pitched head-to head for Venice British Pavilion
July 17 2013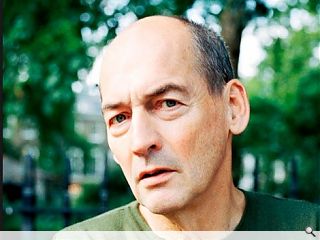 The British Council has shortlisted two teams to represent the country at the14th International Architecture Exhibition, La Biennale di Venezia.
David Knight/Oliver Wainwright/Finn Williams and FAT/Crimson/Owen Hatherley will go head-to-head with their competing visions for the British Pavilion at this event.
Taking place between 7 June and November the 2014 Biennale has been given the title of 'Fundamentals' with overall director Rem Koolhaas calling on national pavilions to the theme "Absorbing Modernity: 1914-2014".
Both British teams will now further develop their proposals before the selection committee reconvenes to pass final judgement.
Vicky Richardson, chair of this committee, said "We were very pleased with the level of interest from all areas of the profession and to receive 48 submissions.
"Because the commissioning process for this Biennale started much earlier than usual, the committee decided that the additional time could be used most productively by giving two of teams the chance to develop their ideas and allowing the committee further opportunity to explore them. We expect to make an announcement about the curatorial team next month."
Back to July 2013