Peter Brett Associates complete acquisition of Hannah-Reed
July 9 2013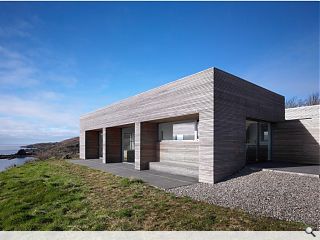 Peter Brett Associates, the development and infrastructure consultancy, has completed the acquisition of structural engineers Hannah, Reed and Associates.
This will see Hannah-Reed's 85 employees, based at offices in Oxford, Cambridge, Doncaster and Glasgow, transfer to PBA to give the enlarged practice a geographic presence in all UK regions whilst strengthening its civil and structural engineering expertise.
The combined firm employs a total of 500 people with Henry Martin joining the management team as a partner and Peter Woolley, MD of Hannah-Reed, continuing to serve as a consultant.
Keith Mitchell, chairman of Peter Brett Associates LLP, said: "Hannah-Reed is a long-established and well-regarded civil and structural engineering practice; our cultures, values and office locations fit well together and there are great opportunities for our combined team. Having worked alongside Hannah-Reed for many years, we know we will all get along."
Martin added: "The two firms have worked together on many projects over the years, and share a culture of independent thinking and entrepreneurialism. We have a common vision to deliver sustainable economic growth, creating value for our clients and the communities in which we work. The blending of our teams offers significant opportunities for us to integrate PBA's environmental engineering and planning teams into structures teams, and into new regions."
PBA previously bmerged with Roger Tym & Partners and Baker Associates back in 2011 and expects to begin a full integration of its latest acquisition by early 2014.
Hannah Reed have been responsible for a range of award winning projects, notably Tigh Port na Long, Aird of Sleat, Isle of Skye.
Photograph by Andrew Lee.
Back to July 2013