Urban Realm opens landscape architecture debate
July 4 2013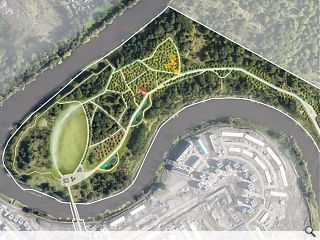 Sponsored by Bailey Artform


Urban Realm has facilitated a new discussion into the quality of our engineered landscapes in a bid to raise the professional standing of the profession this summer.
Tackling issues relating to barriers to procurement and insights into a sometimes fraught relationship with the more dominant discipline of architecture we will hear from key industry players including the likes of Rolf Roscher, director of ERZ; Steve Nelson, partner at Gillespies, Mike Harrison, director of HarrisonStevens; Keith Horner, partner at Horner McLennan; Sheena Raeburn, director at Ian White Associates and Kirstin Taylor, director of LDA Design.

Grounding this debate with examples of best practice we will illustrate this thinking with exclusive looks at some of the most exciting projects currently underway in the sector such as the Prince and Princess of Wales Hospice, Bellahouston Park, a new urban woodland at the Cuningar Loop from Gillespies as part of Commonwealth Games preparations and HarrisonStevens work at Inverness Campus.
The full report can be read in the summer edition of Urban Realm magazine and will be published on the website next week.
Back to July 2013