RIAS reveal Festival of Architecture 2016 plans
June 26 2013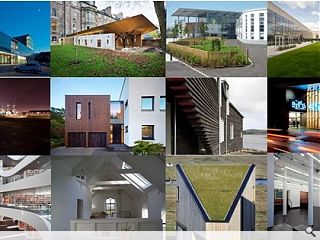 The RIAS has announced that it is to stage a year-long programme of events focussed on Scotland's architecture in 2016 to celebrate its centenary.
Backed by the Scottish Government the initiative is intended to celebrate key historic and contemporary buildings, raise awareness of the built environment and highlight the economic and social benefits that quality architecture can bring.
This will take the form of a series of events, creative commissions, school/community educational programmes, new online resources, touring exhibitions, pop-up architecture and competitions.
It is intended that these efforts also raise the profile of Scottish architects overseas.
Commenting on the programme RIAS president Iain Connelly said: "Our ambition is high, to work together with our partners in other built environment organisations, with our museums and galleries and with the many agencies whose mission is to show the best of what Scotland can offer. Together we aim to transform Scotland's relationship with its built environment, towards a whole new level of appreciation, understanding - and fun!"
Back to June 2013