Henning Larsen dies in his sleep aged 87
June 24 2013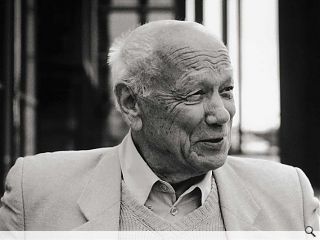 Henning Larsen, founder of Henning Larsen Architects, has died in his sleep at the age of 87, the practice has announced.
The Danish architect is best known for his work on the Ministry of Foreign Affairs, Riyadh, as well as Malmo City Library, Sweden, in a career spanning over half a century.
More recently the practice won a competition to design the world's largest research facility,
the European Spallation Source in Sweden
, which it will deliver in collaboration with Buro Happold.
In a statement posted by Henning Larsen Architects the practice said: "Henning Larsen's significance for architecture goes far beyond his own projects. He has inspired generations of Danish and international architects with initiatives such as the architectural journal Skala, which he published for more than 10 years.
"His unique approach to architecture, combining a sharp artistic and analytical eye, allowed him to ask the exact question that grasped the opportunities of a given project. His tool was space and daylight.
"Henning Larsen's influence on architecture has been grand. He created a culture in the company that is driven by professional ambition and a desire to work with projects where architecture can make a difference. This is a heritage that we will carry with us."
The Henning Larsen Foundation will continue to promote and disseminate architecture in his memory.
Back to June 2013