Campbeltown picture house launches centenary fundraising drive
May 16 2013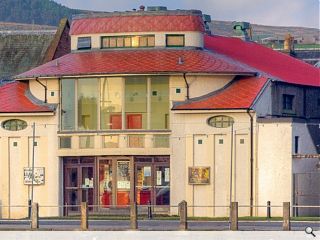 Campbeltown's A-listed Picture House is celebrating its centenary with a birthday bash and fundraising campaign to finance renovation work to its art deco interior.
This work will include the introduction of new seating and an expanded kiosk to allow the latest digital technology to be introduced; allowing live downloads of opera, drama and ballet.
Commissioned in 1913 by locals tired of a 266 mile round trip to see the latest films, the cinema was designed by Albert V Gardner and renovated in 1934.
Now run by Cambeltown Community Business, it is the oldest purpose built, continuously operating and fully functional venue in Scotland and one of only two A listed picture houses in the country.
Fiona Hyslop, Cabinet Secretary for Cultural and External Affairs said: "The Centenary Project will breathe new life into this historic building. The unique interior will not only be restored to its former glory but also thoroughly modernised to provide an exceptional night out.
"The magic of a night at the cinema is all too often lost but The Picture House is a great example of how investment in local cinema is not only helping to regenerate town centres like Campbeltown but is also contributing to a vibrant cultural scene."
The centennial event will take place on the weekend of 26 May.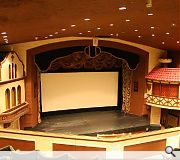 The centenary project is backed by the Heritage Lottery Fund and Historic Scotland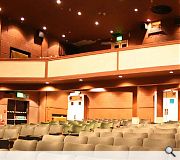 The Picture House is a dominant feature on Campbeltown's waterfront
Back to May 2013