Salvation Army complete Edinburgh 'sitooterie'
|
Send to friend
May 10 2013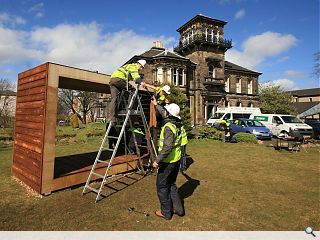 The Salvation Army has completed work on a new outdoor seating space for service users at its Edinburgh 'LifeHouse'
in collaboration with live-build specialists Tog Studio
.
Known as a 'sitooterie' the timber volume doubled as a practical learning tool for participants learning how to adopt an active role in the delivery of building projects for their local communities.
Product of a series of workshops the sculptural piece serves as a gathering point for banter, shelter and as a stage for performance and was partially prefabricated at MAKLab.
These components were assembled on site during the course of a single weekend, the second live-build project to be completed by the practice following their work on a
Tiree lighthouse
.
Tog Studio are also currently developing plans for a new
boathouse on Tiree
.
Micheal Holliday, architect and director of Tog Studio, said: "Delivering the Sitooterie was an emotional project. It's been a really intense build and we've made new friends along the way. We've learnt from each other and worked as a team; which is incredible given the short amount of time we had together."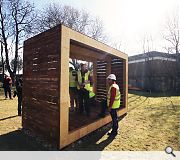 It is hoped the scheme will put the Salvation Army in the frame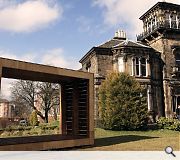 The collaborative build was completed within a mere 24 hours
Back to May 2013