Anne Rowling clinic opens to patients
March 13 2013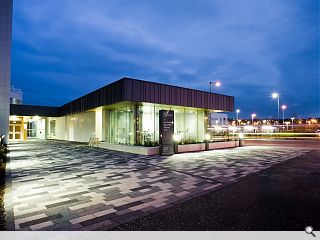 Keppie Design has handed over the
Anne Rowling Regenerative Neurology Clinic
on behalf of the University of Edinburgh and Consort Healthcare at Edinburgh BioQuarter, Little France.
The clinical research facility is dedicated to patients with degenerative neurological conditions and was made possible thanks to a £10m donation from the author J.K. Rowling, whose mother the centre is named after.
Designed to provide a link between existing University of Edinburgh research laboratories, clinical imaging facilities and the Royal Infirmary of Edinburgh, the single storey 450 sq m structure will accommodate clinicians, researchers and patients.
Helen Wood, associate at Keppie Design, commented: "The Anne Rowling Clinic will provide a suite of consultation and examination rooms, along with patient-orientated relaxation and interaction areas around a central atrium, allowing the building to be flooded with natural daylight throughout. This will create a relaxed, positive and protective environment for patients and a modern and flexible environment for those clinicians and researchers who may spend their time there."
Rowling added: "Quite apart from the fantastic staff who have been assembled from around the globe to run the clinic, I am also very impressed with the building itself. It is humbling to see the plans so quickly translated into a living, functioning centre where clinicians, researchers and, most importantly, patients can find their needs met. Every detail seems to have been considered, and I love how the design and the quality of light creates a relaxed, unintimidating and comfortable space where people with these conditions would like to spend time."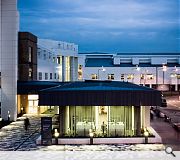 A complicated build process will necessitate implementation of a traffic management system to maintain access to neighbouring hospital and university buildings throughout the construction period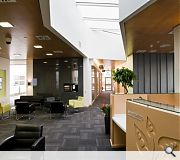 Mansell acted as main contractor on the scheme
Back to March 2013