Morris & Spottiswood open £2m Warrington office
November 26 2012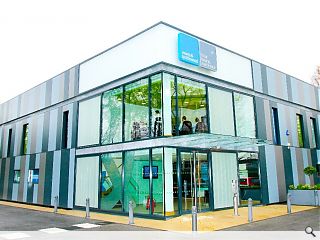 Morris & Spottiswood, the property fit-out and maintenance firm, has opened a new self-delivered £2m office in Warrington to augment its existing offices in Glasgow and Edinburgh.
Garrett House in Birchwood will become the firms hub of operations in England as it grows its presence south of the border; notably through delivery on projects such as Liverpool One, the Co-Op and Manchester University.
Morris & Spottiswood chairman George Morris said: "This investment is a statement of intent and aims to catapult us further into the nationwide market for our services. Our ambition is to ramp up our sales in the North West, England and Wales to 50pc of turnover from its current position of 25pc.
"Our approach is now to offer the complete package of construction, fit-out, refurbishment, and maintenance services."
The firm currently has around 350 employees and a turnover of £84m.
Back to November 2012