Provisional ONS salary data reveals widening pay gap amongst architects
November 22 2012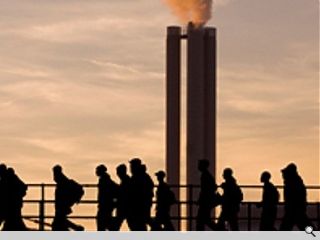 The Office of National Statistics has today published
provisional estimates for gross annual pay
, providing a handy breakdown by occupation so you can see how you fare against the national average.
This presents a breakdown of national earnings calculated on a mean (the average of all salaries) and median (the middle salary) basis
It found that the average gross median annual salary of Britain's (approximately) 26,000 architects is £35,208, a 2.6% decline on a year ago. The comparable mean figure meanwhile, skewed upward by those raking in huge sums, is £42,563, a 0.8% increase.
This discrepancy suggests those on the top rungs are earning relatively more than those further down – who've seen their pay decline.
These figures mask a big variation in the sexes however with men taking home, on average, 25% more their female colleagues - £43,984 versus £35,486.
Comparable figures for Britain's estimated 7,000 town planning officers show that their gross median annual salary was £30,375 +1.3%, almost identical to the mean figure.
Any of the UK's 24,000 quantity surveyors meanwhile can expect to take home an average of £36,009 each year, a 1.1% increase on a year ago and the 55,000 chartered surveyors in the report each received £33,189, +2.6% (on average)
In Scotland the average figure for the estimated 37,000 people working in the skilled construction and building trades is £24,449, a 6% increase on a year ago - less than the UK national average salary of £26,500.
Back to November 2012