Ayrshire Housing submit special needs home plans
|
Send to friend
November 22 2012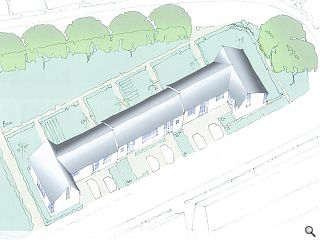 Ayrshire Housing has lodged a planning application to allow construction of six new special needs homes in Ayr's Forehill neighbourhood, designed by Austin-Smith:Lord.
The scheme forms part of a wider bid to utilise unused open space across the housing associations managed estates,
as seen most recently at Dailly
, introducing modest infill to a mature 1950s housing scheme.
It is hoped this will serve to ease demand for new homes in the area with 2,500 households currently on the waiting list for accommodation, 300 of whom require 'special needs' housing.
The bulk of demand is for one and two bedroom houses following the depletion of public housing stock as a consequence of right to buy legislation. Within Forehill some 482 properties are now owner occupied, leaving just 160 for social rent.
This shortage is compounded by a low turnover of stock and unsuitability of large family housing for the disabled.
In a statement Ayrshire Housing said: "We believe that some can accommodate smaller houses suitable for the disabled whilst still respecting the character of these attractive 1950s estates. Our aim is to create visual interest through attractive buildings coupled with significant landscape enhancement."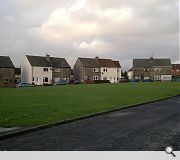 Six one and two bed homes will offer wheelchair access
Back to November 2012