Artisan Real Estate initiates Caltongate consultation
November 1 2012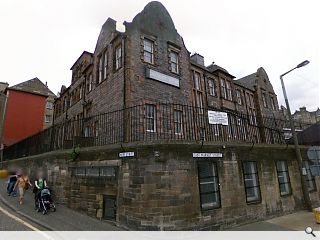 Artisan Real Estate Investors, owners of a swathe of land in Edinburgh's Old Town, have launched a public consultation into the future of five key plots in the New Street/East Market Street area.
This seeks to solicit opinion on a number of separate developments, notably the proposed demolition of the C-listed Canongate Venture building which could make way for a hotel and conference centre.
Members of the public are also being asked whether they support pedestrianisation of the adjacent New Street and delivery of a link bridge or tunnel between the Cannongate Venture site and the Old Sailor's Ark across the road.
A further bone of contention surrounds whether Cranston Street should be re-aligned to enhance links to a new mixed use development on the site of a former vehicle shed.
Finally the future of a series of vacant C-listed arches on Jeffrey Street is also up for debate in terms of whether they should be refurbished - and if so to what use they should be put.
Artisan acquired the site in 2011
from Mountgrange
and is now seeking to bring forward its own proposals for a site which has lain in limbo since the original planning application was approved back in 2008.
The developer stresses that "a thorough appraisal of market interests and development risk is continuing. This ensures that the development covers its costs in terms of purchase, construction and delivery."
A second public event is scheduled to take place in January ahead of the submission of a planning application for the southern portion of the site in March.
Back to November 2012