Linwood Community Action Plan launched
|
Send to friend
October 31 2012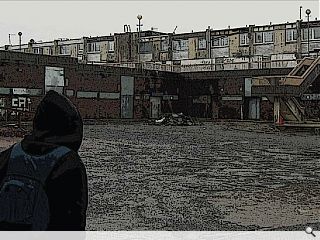 Linwood Community Development Trust has launched a
Community Action Plan
for the town, product of consultation and interviews with over 2,200 residents.
This seeks to address issues surrounding increased levels of poverty and deprivation, particularly amongst the elderly, as well as the growing burden presented by poor health and the closure of community facilities.
To achieve this the volunteer group is adopting an 'asset' based approach which identifies communities as the solution and not the problem. This entails a change in focus from needs to assets by pursuing communal ownership of assets.
Such an approach will entail an asset transfer from Renfrewshire Council, for which negotiations are ongoing, with land and/or property given to the trust on long term leases at peppercorn rents.
This is hoped to include a number of vacant and unused sites around Linwood for which options can be addressed for the construction of a community facility through engagement with the voluntary and private sectors.
They will also target everything from an embarrassingly dog-eared Christmas tree which fails to rouse any Festive cheer to litter, dog mess, uneven pavements, empty housing, poor lighting and the lack of a village centre – areas which contributed to the village earning a
Carbuncle award in 2011
.
Jeanette Anderson Chairperson for the LCDT said "It has been a very busy year but it has been worthwhile. The development of the Community Action Plan gives a clear view ahead and outlines the needs of the community. After all, who best knows what the community needs, than the community itself!"
Back to October 2012