Public procurement review welcomed
October 5 2012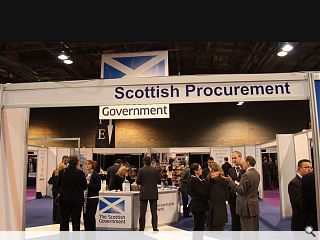 A review of the public procurement system has been welcomed by the industry after the Scottish Government announced that it would look again at how public bodies delivering affordable housing deliver value for money.
Robin Crawford, a non-executive Director and a former forensic partner in KPMG LLP and Ken Lewandowski, former Chairman of the Clydesdale Bank Financial Solution Centres in Glasgow and Edinburgh, have been appointed to lead the review, which is expected to be completed by summer 2013.
Scottish Building Federation chief executive Michael Levack responded: "I strongly welcome this announcement since a review of the public procurement process is long overdue. I hope the review can reach some rapid conclusions so the measures needed to streamline procurement can be implemented as quickly as possible.
"From bitter experience, our members know how much unnecessary cost and inefficiency currently exists in the public procurement system. It cannot be right for so much public money to be swallowed up by burdensome bureaucracy when it ought to be putting shovels in the ground. As far as the construction industry is concerned, reform cannot come soon enough."
Public sector bodies spend over £9bn per year on procurement with £2bn of that total spent on construction contracts but many within the industry complain that these projects are rarely secured on the basis of design quality.
Back to October 2012