Fraser's resignation from A+DS could provoke PPP debate
|
Send to friend
February 6 2007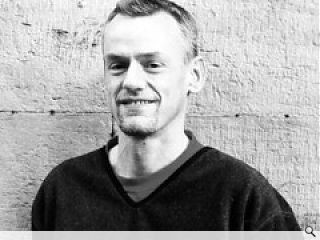 Malcolm Fraser has resigned as the deputy chair of A+DS. Fraser's resignation could push PPP up the political agenda in the run up to the May elections.
In architectural circles it is likely to compound existing cynicism about the role of A+DS. Fraser's resignation follows the publication of the A+DS Annual Report.
Fraser, who has consistently argued for a value–for–money review of the PPP process, wrote to Raymond Young in September expressing his disappointment that A+DS had made no progress on a PPP review.
Following discussion within A+DS, he had expected to see some mention of a PPP review in the annual report, but nothing appeared. Whether A+DS came under political pressure to exclude a criticism of PPP from the report is not clear. "I should know, I was part of a three man board, but I don't," said Fraser. "But it's either a case of self-censorship or being censored," he added.
Fraser's resignation letter to Minister Patricia Ferguson includes a damning critique of the PPP process. "Evidence overwhelmingly indicates that PFI/PPP procurement routes produce buildings that are more expensive, take longer to build and are significantly-poorer in quality than those procured by more traditional routes. Against this PFI/PPP has the single "advantage" of allowing the Chancellor to defer payment for such crucial infrastructure, thus reducing his Public Sector Borrowing Requirement but putting us all "in hock" for decades," wrote Fraser. "Having led A+DS Design Reviews and attended others I have some experience of the quality of the waves of Scottish Schools these processes are producing. The best of them are not good-enough, and the worst fill me with despair for the generations of young lives that will be blighted by their dark classrooms, poor facilities and crabbit playgrounds, " he added.
Whether Fraser's statement will galvanise a broader discussion about the future of PPP is not yet clear. However, the Scottish National Party has produced a document outlining and alternative funding route.
The SNP's Scottish Futures Trust proposes cancelling all proposed PPP projects and using the money saved from interest payments, which they calculate as a minimum of £116 million, to form a public trust which would issue public bonds to fund infrastructure. The Scottish Executive would need to be given the power to borrow for this proposal to move forward.
The SNP cite US cities and states that have the power to raise money, without incurring income tax, through government bonds as a model for their proposed scheme. No doubt the proposal will come under greater scrutiny in the run up to the election. Should the SNP get elected they have promise to put a stop to PPP within 100 days.
In addition to his critique of PPP Fraser also expressed concerned about the role of A+DS. "A+DS is being used to present bad work in a better light," said Fraser. He described the A+DS enabling role as " nagging good architects to try to persuade the poor or cynical ones, who tend to receive such commissions, to try harder and care a wee bit more."
In a statement in response to Fraser's resignation Raymond Young, A+DS Chair intimated that Fraser's response was temperate. "I am particularly sorry that Malcolm has chosen this time to resign, when A+DS is working closely with the Scottish Executive, Local authorities and others to promote good design in public sector projects including schools," said Young.
Fraser's concern is that the enabling work undertaken by A+DS is a displacement activity to occupy talented and socially committed designers, while the more cynical practices win the contracts. "Engaging with a fundamentally-flawed process may, in the short term, be necessary; but if it is not accompanied by a primary examination of its failings it will only serve to mask those failings and perpetuate this vast mistake," he wrote. "There is even a danger that Scotland's good architects are being turned, by A+DS, into an ersatz Civil Service, " he added.
In his resignation letter Fraser also expressed concern at the manner in which the A+DS review had been conducted over his own Scottish Ballet project.
Back to February 2007