Urban Realm 10 out now
July 2 2012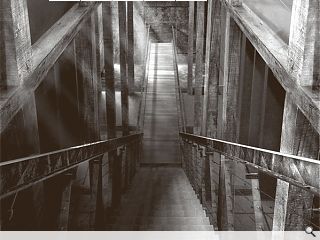 The tenth edition of Urban Realm, marking two and a half tears since our transition from Prospect, is out now and contains a bumper crop of features and analysis to mark the occasion.
This issue we get the creative juices flowing with at the art behind architecture, profiling the work of Dundee graduate Sam Wilson and his evocative drawings of a reimagined Brymbo steelworks.
We also detail the long awaited winners of our landscape architecture poll and take a closer look at the historic site of Doomster Hill, Govan, which Glasgow City Council plan to turn into a public car park.
Elsewhere we interview Channel 4's resident starchitect George Clarke to find out about the Restoration Man's latest project, Micro Designs, a look at the innovative measures people are taking to circumvent the housing crisis, including the conversion of a double decker bus and train carriage.
To secure your copy simply head on over to our
subscriptions page
and let us do the rest.
Back to July 2012