GIA re-launch Alexander Thomson Scholarship competition
June 18 2012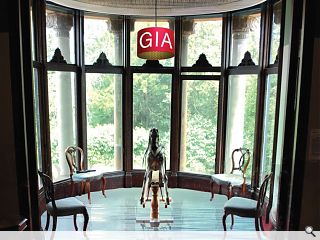 The Glasgow Institute of Architects, trustees of the Alexander Thomson Scholarship, have today re-launched the triennial competition.
Entitled 'Reinventing the parlour at Holmwood House' it calls for the design of a contemporary installation within the parlour of the Thomson designed villa.
Entrants are invited to write their own brief and explore a diverse palette of sound, light, colour, texture and smell in their submissions. The only requirement being that the resulting entry be capable of potential implementation on a temporary basis.
Open to all architects and architecture students under the age of 30 the competition carries a prize fund of £1,200.
Electronic entries should be returned via the
GIA website
(details will appear at 17:30) no later than July 30. The winning entry will be unveiled at a presentation ceremony at Holmwood in September whereupon the GIA expect to stage an exhibition of shortlisted entries.
Back to June 2012