Glenrothes sculptures documented for posterity by photo comp
May 31 2012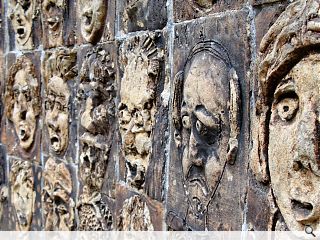 Glenrothes extensive collection of public art has been documented by a photography competition organised by Historic Scotland.
My Place sought photographers to snap 140 individual sculptures which lie scattered throughout the New Town, four of which have recently been listed by the heritage organisation.
These are legacy of an arts programme begun in the mid-1960s, when the town's development corporation employed a town artist.
This collection ranges from naturalistic figures such as 'The Working Men' by Malcolm Robertson, to 'Feeding Hippos', an animal sculpture by David Harding and Stanley Bonnar and 'Henge', an interpretation of its Neolithic namesakes employing concrete panels inscribed with symbols and quotations.
Elizabeth McCrone, HS's head of listing and designed landscapes, said of the entrants: "They reflect the enthusiasm people feel for these special sculptures, which are significant in a Scottish and international context. They range from figurative to abstract, from humorous to contemplative.
"They are also great fun, and make you smile. This is art for everyone, and the response to our competition shows the affection in which they are held."
A public exhibition of submitted work will be held between July 2 and August 9.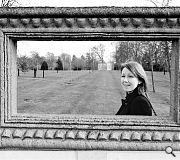 Kenneth O'Keefe won first place in the adult section for his interpretation of the Victorian picture frame in Riverside Park
Back to May 2012