UK slips into recession with 3% fall in construction output
April 25 2012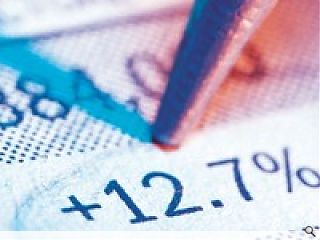 The UK economy has fallen into a double dip recession after registering a contraction of 0.2% in the first three months of the year, dragged down by a 3% decline in construction output.
This follows a 0.3% contraction in the fourth quarter of 2011, two quarters of negative growth serving to constitute an official recession.
Adam Challis, Head of Research at Hamptons International, commented:
"This is a disappointing result for the fragile UK economy, seeking to build some momentum towards a sustained recovery. It also has important implications for confidence in the housing market. Based on current transaction volumes, we are moving house once every 25 years, which is simply unsustainable."
Scottish Building Federation Chief Executive Michael Levack added: "The sharp fall in construction output in today's ONS statistics makes for grim reading.
"However, it comes as no surprise to SBF, confirming what our members are telling us about the situation on the ground across Scotland. We fear this recession period may be with us for some time to come.
"The Scottish building industry has shed more than 40,000 jobs in the last five years, with some areas losing up to 45% of their construction workforce. This is catastrophic for individuals, communities and an industry that generates around 10% of Scotland's GDP."
The volatile construction sector accounts for 7% of the UK economy but has been hit by declines in public sector investment over recent months.
Back to April 2012