£100m Aberdeen Airport redevelopment mooted
April 2 2012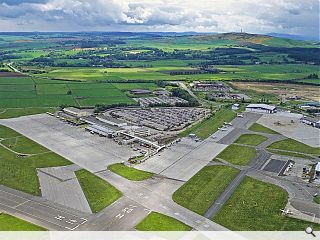 A 30 year draft masterplan costed at £100m has been unveiled for Aberdeen Airport, incorporating a refurbishment of the main terminal and space for future runway expansion.
The plans have been drawn up in the expectation that passenger numbers could rise by as much as 40% to five million by 2040, on the back of figures which indicate that the terminal was the UKs fastest growing last year.
In 2011 the airport handled 3.1m passengers in addition to about 6,200 tonnes of freight.
Derek Provan, managing director of Aberdeen Airport, said that the new plan was necessary in light of the recent downturn in the aviation industry. He said: "Given the extent of the downturn, and the impact on air passenger demand across the world, it is only sensible that we take stock and refresh our long-term forecasts to reflect the changed business landscape.
"This draft master contains a series of revised forecasts for growth, which we believe are realistic, sustainable and achievable."
A 12 week consultation over the plans will be held by BAA to give local residents and businesses a say over the plans.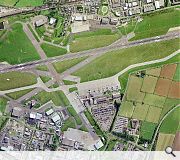 Aberdeen has proven relatively resiliant in the face of an international aviation downturn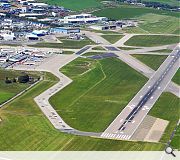 The first Aberdeen Airport masterplan was published in 2006
Back to April 2012