English planning system faces overhaul
March 27 2012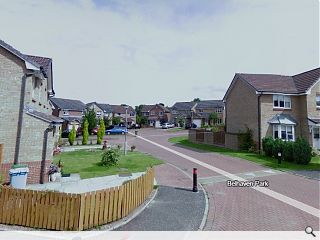 Government ministers are set to unveil a revised planning policy framework for England later today – a streamlined document intended to promote development.
Crucially, in an evolution of the government's 'nudge' predilection, this will make approval of "sustainable" development the default position for local authorities – eliminating the current planning process.
Only if local people actively object will the scheme be considered for calling in.
Addressing concerns aired by the national trust and Friends of the Earth that the proposal would lead to a carpeting of the countryside in sprawl planning minister Greg Clark stressed: "If there are reasons, for example if it destroys the environment, if it builds on the green belt, if it builds outside a town centre if it's a commercial premises when you want to keep town centres thriving, then that would not be sustainable, it would not be in the public interest and so it should not go ahead."
The new document, slashed from 1,300 to just 50 pages, is likely to maintain existing prioritisation of brownfield development and clamps down on the practice of 'garden grabbing', the sale of private recreational land for development.
In response to the publication of the NPPF, Richard Tamayo, Commercial Director at NHBC said: "We welcome the publication of the National Planning Policy Framework. Our own registration figures reflect the drastic need for more new homes; under 115,000 new homes were registered with NHBC last year; a fall of more than 40% since the height of the market in 2007 (200,700). At current levels, the industry is building less than half the number of new homes needed to meet the challenge of household growth in the UK.
"The new planning framework and recently-announced first time buyers' mortgage initiative are both important steps in empowering the private sector; the current engine of growth for housing numbers; to produce the volume of homes the country urgently needs. However, other challenges still remain, around for example zero carbon homes. NHBC is committed to supporting government and the industry to ensure that the next generation of homes is built to high standards and meet the demands of today's new home buyers."
Back to March 2012