Volume housebuilders post sharp rise in profits
February 29 2012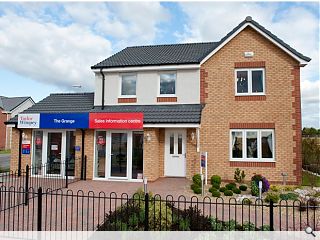 A trio of Britain's largest volume housebuilders, Taylor Wimpey, Persimmon and Redrow, have posted big jumps in profits on the back of a cost cutting programme and renewed signs of life in the housing market.
Despite continued economic uncertainty Taylor Wimpey saw its operating profits jump 56% to £173m in 2011 whilst rivals Persimmon saw their underlying profits leap 55% to hit £148.1m.
Redrow boss Steve Morgan meanwhile has dismissed reports that the UK housing market faces a 'lost decade' as "complete bollocks" after his firm posted an 80% increase in half year profits to £15.3m.
Explaining the new found industry bullishness Pete Redfern, Chief Executive at Taylor Wimpey said: "Having achieved our target of a 10% reduction in private build costs per square foot between the first half of 2009 and the first half of 2010, we have retained our focus on build cost efficiency.
"We have achieved further savings in 2011, with the full-year average private build cost per square foot reduced to £102 (2010: £106)."
Back to February 2012