SPAB's Philip Webb architecture winner revealed
February 10 2012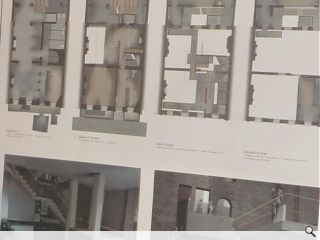 The Society for the Protection of Ancient Buildings have announced the winner of their annual Philip Webb architecture awards, Clara Byrne of Nottingham University.

Byrne walked away with the £1k top prize for her highly imaginative scheme for a fire damaged Georgian building in London's Soho. This saw the ravaged structure transformed into a post-detox centre for addicts, praised by judges for its "intelligence, beauty and strong sense of place".

Rachel Bower, SPAB's education secretary said: "What came across was a really intelligent development of ideas, based on thorough and sympathetic analysis of all aspects of the building – what was left, what it told her, what was important – all expressed with great clarity.

"Clear too was Clara's understanding of SPAB's philosophy of conservative repair: "the key to design is distinction between new and existing; interventions need to be read clearly and connections to the old need to be legible."

The SPAB awards are open to all UK students of architecture and were judged this year by architects Patrick Dillon, Eric Parry and Nick Hirst.
Back to February 2012